Move-In Cleaning Services
Are you in need of professionals to clean our new home before you arrive?
Have you been looking for a professional team to help ease your moving-in process? If so, we're the team for you! We offer incredible services and opportunities to work with our employees. Our team is extensively trained, bonded, insured, and checked-out before entering anyone's home. We take extreme measures to ensure our clients not only feel safe but are very safe. Queen & Clear Royal Solutions provides anywhere from surface-level cleans to deep and extensive cleans for our clients who are moving into a new home or apartment.
We understand during these times how important it is to have a clean, disinfected, and sanitized home to live in. We are the ones you call before you bring your belongings into a new space so we can be sure it is clean and safe. Our team will clean your floors, countertops, fans, doorknobs, handles, and more. You will be entering a new space that has been wiped of all bacteria and viruses that could have been left behind!
For more information about our services please check out our home page or give our professional team a call.
Queen & Clear Royal Solutions
What We Do Before You Arrive!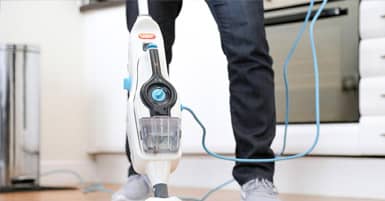 Before you arrive and use your brand-new kitchen, we will be there first to remove possible pathogens that could be waiting for you on countertops, sinks, and handles. In your kitchen we will clean:
Sinks

Faucets

Countertops

Stovetops

Dishwasher doors

Inside and outside of the refrigerator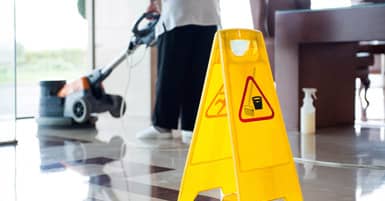 Our team will remove dust, dirt, and debris that might have been left behind on your floors from the previous tenants. We will mop, sweep, and scrub surfaces that need extra attention in the main living areas and the closets and hidden spaces throughout the home. Your floors will shine before you move in! We will use safe and non-toxic cleaning products on your floors and will be sure to:
Wipe

Vacuum

Scrub

Sweep

Mop
Everyone's house and apartment have doors, cabinets, fixtures, etc. that need to be wiped down! We know how easy it can be to contract an illness that was simply transferred from a light switch to your hand and then onto your face! We will take care of that problem for you by cleaning and wiping down:
Ceiling fans

Light switches

Glass doors and mirrors

Bathroom vanities

Toilets

Faucets

Window frames

And more!
Queen & Clear Royal Solutions
Benefits of Hiring a Professional Team
Don't depend on amateurs to properly clean your future home!
Moving is stressful all on its own! Don't add any more stress by having to clean the space you're leaving and space you're coming into. Having a team come to clean the home you're moving into gives your brain freer space to pack, organize, and ensure that other important matters that no one else can take care of are in order. Our team arrives with all of their required materials and products leaving you with nothing to worry about.
When you're packing, cleaning, and moving all at once your productivity can start to lag. It becomes counterproductive when you attempt to do too many things at once because you can no longer perform one to the best of your ability. That is where we come in to help! We are quick, efficient, and have one goal: to get your home cleaned. Don't stretch yourself thin when you can hire a team that is dedicated to you and you alone.
Once your home is cleaned by our team you immediately have the time, after moving into your new home, to spend with your loved ones! Typically, when someone moves into a home, they haven't had it professionally cleaned; they spend weeks unpacking and cleaning as they go! But when you hire our team you simply move in and get started on your normal life activities, like spending time with friends and family. Let us free up your time by calling our team to clean your home.
Are you looking for a professional cleaning company?
Call our customer service team now to learn more about all of our offers.
Queen & Clear Royal Services
Don't add more to your plate! Let us help.
Moving can feel like a nonstop, stressful, and never-ending process. Packing, cleaning, unpacking, cleaning, organizing, and more cleaning can be a tedious amount of work for singles and families alike. Queen & Clear Royal Services is a professional company that is here to help you shorten your to-do list and help speed up the overall moving-in process. We offer services that will remove possible bacteria, viruses, dust particles, and debris from your new home that were left behind by previous tenants.
You can save time, money, and reduce your stress levels by simply calling our company today! Our trained professionals are here to help you with any cleaning situation you may run into, so don't wait, call now to get started.