You Asked: "I need cleaning services near me."
OUR CLEANING SERVICES
The best San Fransisco cleaning service to work within your schedule and lifestyle
There is nothing more satisfying than walking into your home and having it sparkling clean, organized, and smelling amazing. Our services deliver this to clients daily, and we can do the same for you.
Imagine for a moment, cooking in a kitchen that has been completely cleaned, a bathroom that is freshly scrubbed down, and laying down in a bed with crisp cool linens. We understand the needs of our clients and they're desire to work with a professional cleaning service company in San Fransisco. Our clients want both one-time cleaning service options and contract service cleaning they can depend on week after week. We continue to exceed all of our clients' expectations and we are looking forward to doing the same for you.
We invite you to look around our website to learn more about us, our process, and what others are saying about our San Fransisco home cleaning services. Below, you will find more detailed information about what our services consist of and our process. We work with local residents to provide basic upkeep style service, as well as deep apartment cleaning. Read more to see how we can help you and your family.
WHERE SAN FRANSISCO TURNS FOR A CLEAN HOME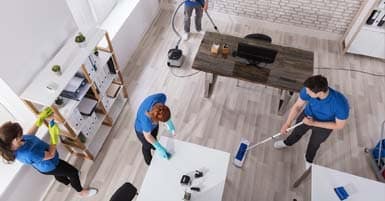 One thing our clients love is that we can devise the right kind of apartment cleaning services that fit their lifestyle. A city couple that travels for work is going to need far different services than a busy home of five. We work with you to tackle the kinds of services that are going to make your life easier. For some, that means we can do some light surface and floor cleaning, with a little laundry. For others, they will need a deep clean every time we come to their home. For eco-minded clients, we use safe products in our green cleaning services as well.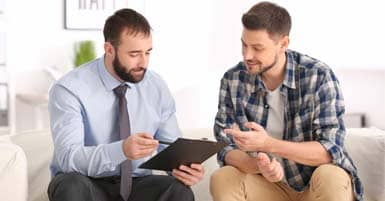 Apartment Cleaning Prices
Are you wondering if you can afford a apartment cleaning service? Rest assured, we work within all kinds of budgets. Once we know more about what you need and what your budget is, we can come up with a service schedule that most suits your finances. Together, we will tackle the most important rooms or tasks in your home so we maximize your budget. While cleaning services in the past have been seen as a "luxury," today, San Fransisco apartment cleaning services are for everyone.
Apartment Cleaning Schedule
Many of our clients wonder what kind of schedule they need to be on. Some wonder if they need one at all. A apartment cleaning schedule will depend on how you use your home and what kinds of tasks need to be done within it. We will help you determine this in our initial discussion with you about what bothers you the most and what you do or don't have time for. Once we determine what this looks like, we will discuss our apartment cleaning rates and come up with an ideal schedule.
What apartment cleaning services can do for you
THE TOP THREE BENEFITS OF HIRING A APARTMENT CLEANING SERVICE
A housecleaning service leads to healthy, happy, and productive homes.
There is a lot of emphases today in living a healthy life and we have learned how our services contribute to your wellbeing. First, our top-notch apartment cleaning services leave your home disinfected, bright, and fresh. This will give you peace of mind when you watch your kids play on the floor each day. Second, the time you get back for not having to clean your home can now be used to take care of yourself and your family. From having extra time to get outside on bikes, to spending some extra time with friends and family for your mental wellbeing.
When you choose to use a San Fransisco home cleaning company, like us, you'll be happier. No one (okay, well very few) people like to clean their homes. No one really wants to dig through laundry, vacuum, wax their floors, scrub their tubs, or put up the dishes. The funny thing is, we do. We aim high to tackle every corner of your home because we know a clean home contributes to your happiness. It's hard to be down in a home that looks fresh, clean, and put together.
You'll Be More Productive
One of the best side effects of hiring a professional apartment cleaning service is how much time you'll have for the things that matter. We understand how busy our clients are, not just with their work, but also the business of taking care of their kids, their extended family, and their responsibilities. Life is hard. We are here to take a few of the in-home tasks off your plate (and it will be a clean plate) so you can be more productive. Did you know studies show that people who feel productive have a higher quality of life and feel more confident?
Are you ready to hire an apartment cleaning company?
Connect with us today to learn more about how we can help you and your household.
Come learn more about our apartment cleaning process
San Fransisco Home Cleaning Company
We are here to ensure your home is treated with care with a staff of true professionals.
You don't let just anyone into your home, and neither will we. We are a licensed professional company that hires the best house cleaners around. When you decide to work with our San Fransisco cleaning company, you're choosing to work with the best in the business. Our mission is to listen completely to your needs, and work to exceed your cleaning expectations. We invite you to contact us today to ask your specific questions. Let's start building a cleaning schedule that fits your budget, lifestyle, and needs.