Queen and Clear Royal Cleaning Solutions
Call us now to get your questions answered!
Our company is dedicated to deep cleaning your house and/or apartment. We provide special services to all of our clients and that includes recurring clients and once and a while clients alike. Why should you trust us in your home? We run thorough background checks on all of our employees, we prepare and train all of our professional maids with techniques and methods on how to clean your home, and our professionals are bonded/insured.
We can customize your cleaning preferences and ensure that all of your needs are adequately met by our professionals. We will eliminate hard to find dirt, remove dust, deep clean bathrooms, and scrub down your kitchen! Our meticulous attention to detail will leave your home feeling, smelling, and looking brand new every time we visit.
House Cleaning San Francisco
Our Deep Cleaning Services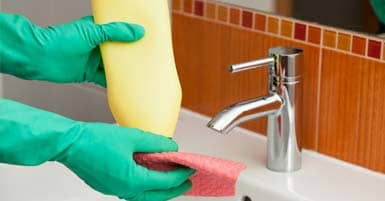 All of our bathrooms see a lot of use during the week and it is the one place where friends, family, and guests all share unique germs. Touching surfaces, door handles, and even reaching the faucet to turn on the water can all transmit germs that begin to grow quite quickly. Hiring a professional team to come to sanitize and disinfect a highly used area can reduce the spread of bacteria and even infection. Our team will use cleaners and chemicals that do not harm or irritate your health or anyone else's in the home. We will:
Scrub and rinse sinks and showers

Remove soap build-up

Disinfect toilets inside and out

Clean lights and fixtures

Wipe down counters and mirrors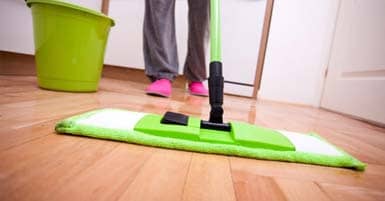 Our bedroom is our haven and sometimes we don't even realize the type of dirt, all of the crumbs, and debris that we drag into it. To truly get a good night's sleep you need to rest somewhere that is not dirty, doesn't feel stuffy, and allows your mind to wander to the best places. Our professionals will deep clean your room from the floor to the walls! We will:
Dust tables, stands, shelves, and accessories

Wipe down corners

Remove cobwebs

Vacuum carpets and clean wood floors

Empty and clean wash baskets

Change bed linens
The dining room is one of the top ignored places in most homes we're hired to perform deep cleanings in! Because a quick wipe down of the table and a sweep of the floor gives homeowners peace of mind, the area is rarely deeply cleaned, thus allowing bacterial growth. Our team will ensure that this does not occur, and they will perform dutiful tasks to transform your dining room into a fresh masterpiece. We will:
Clean up spills

Disinfect your table

Clean seats

Remove stains

Scrub corners

Mop and vacuum
House Cleaning San Francisco
Our Deep Cleaning Services
Don't wait, call now to get started!
For many of us, the kitchen is the heart of the home, so it would make sense to keep the area especially clean. Our team will come in and not only wipe down your kitchen we will also disinfect the entire area with cleaning products that you and your family are comfortable with us using. We will tackle your kitchen and make it our goal to meticulously attack all corners. We will:
Dust and wipe countertops

Clean overtops

Clean inside and outside of the microwave

Polish appliances

Wipe away fingerprints or smudges

Shine hardware

Vacuum and clean all floors
Our laundry rooms can become hectic places when our lives get a little out of control. When dirty clothes begin to pile up in your laundry room it is important to remember that your clothes and the surrounding surfaces can become contaminated with bacteria. Our team will help alleviate some of the burdens an overflowing laundry room can cause by:
Wiping down surfaces

Cleaning cabinets

Tracking down and removing dirt

Cleaning floors like tile, vinyl, or wood

Emptying linen baskets

Removing lint from the dryer

And any related tasks
Your family room is frequently used space, as it should be, and therefore needs frequent tender love and care. As a professional team, we know the importance of providing an affordable deep clean for this area and that is exactly what we do. We will:
Clean under furniture

Get hard to reach spaces

Use products you're comfortable with

Vacuum

Dust

Sweep

And more!
Looking for a professional maid service?
Get in touch with our professionals today to learn more.
Deep Cleaning Services
Our services are made just for you
Here at House Cleaning San Francisco, we provide efficient, affordable, honest, and appropriate cleaning services to all of our clients. Our team members are trustworthy, bonded, and insured before they enter your home. We understand that we are entering your vulnerable place, your home, and we will treat it with the utmost respect and courtesy.
You are encouraged to leave specific wants and needs with our team so that we can serve you to the best of our abilities. We will use only the techniques and products that you feel comfortable within your home!
We are pet friendly, but we do encourage any pets that would be afraid of strangers, vacuums, or furniture cleaning to be put away to keep them and our team members safe.
For more information on costs, plans, and future cleans, call our customer service team now!