MAID CLEANING SERVICES
If you're looking for a quick and thoroughly clean, call now!
House Cleaning San Francisco has been cleaning homes and apartments for many years thanks to the many different maids and employees who have dedicated their lives to our company. As a team, our maids provide regularly scheduled cleaning, special event cleaning, and so much more! We offer affordable prices for high-quality work because we are good at what we do, and we know you'll be calling back for more!
Our maids are bonded and insured, meaning, you do not have to worry about the possibility of something going wrong. We run strict background checks, training, and preparation procedures to keep you and our employees safe. If you have any questions about our services, simply call, our customer service team makes it easy.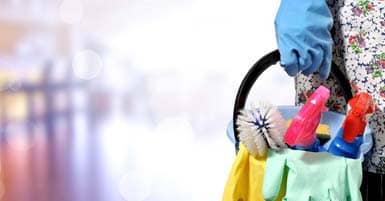 Most of our clients enjoy simply having us on a schedule so they do not have to think about the task of cleaning at all. Popular regular cleaning schedules are weekly, biweekly, or monthly; however, we are willing to work with our clients on scheduling purposes! We understand that life can be hectic these days and our job is to lesson that for you. Busy homes may need more attention than homes with older children or no pets and that is okay! Give our team a call to learn more.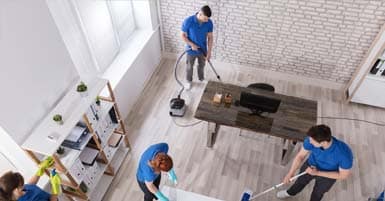 Our maids understand that being put on a schedule is not always possible for some clients either due to scheduling or simply budgeting purposes. Either way, our maids provide the same adequate care and attention to detail to all of our clients regardless of their preferred cleaning arrangement. We will still personalize your clean and take any feedback or requests you need to be completed.
If you're living in an apartment or a house where moving out and cleaning all have to be done around the same time, we know you're tired. Our maids' services are great assets for you and your moving process! When you're done getting everything out of space we will come in and vacuum, dust, scrub bathrooms/toilets, clean sinks, and dust wherever it is needed. You don't have to tackle this incredibly stressful task alone, give our team a call!
House Cleaning San Francisco
More of Our Services
Don't hesitate to give our team a call today!
We understand that coming home can be after a long day of work and/or stress, so let us help. You do not have to live in a stand-alone house for our services. Our maids' clean apartments as well! We can send our team to different types of homes and properties because we are bonded, flexible, and insured. We guarantee thorough results when we're done, so don't wait, call now.
Every year someone in your household has a birthday celebration, or a holiday season comes around, or possibly celebrations of life! Whatever the case may be, we understand that sometimes our clients need special event cleaning services. Our maids are ready and willing to get to work on your home and fulfill your needs to ensure the home is ready to go for all and any festivities. We also understand that sometimes the special event is unexpected and not always a celebration, in those circumstances, we encourage you to call our team so we can get your home prepared without adding more stress to your schedule.
You can never be too careful these days with cleanliness and if you don't trust the previous owners of the home have cleaned properly as they left you can hire us to come in to improve the home before you move in. We will ensure that your home is clean and ready to be moved into upon your arrival. We will vacuum, sweep, mop, wipe down boards/countertops, dust, clean bathrooms, and dust. No need to worry! Our maids will take care of you.
Looking for a maid's service?
Call our customer service team now to get started with your cleaning services today!
Home Cleaning San Francisco
Our Services
Your First Step Is Calling Us.
Our company has employees with decades of combined experience in customer care. Our maids are honest, loyal, and trustworthy when it comes to being in your home and around your belongings. We teach our staff special techniques on managing their way around different homes and different clients. We want you to feel comfortable in your home before and after we have completed our work.
Our maids will provide:
Vacuuming

Sweeping

Mopping

Dusting

Bathroom cleanings

Kitchen cleanings

Living space cleanings

Carpet cleanings

And more!
Do not hesitate to give our team a call and get started today!