Queen and Clear Royal Cleaning Solutions
HOUSE CLEANING
Our company prides itself on taking care of you and your home! Call now to learn more, its easy.
With many employees that have decades of combined experience making up our company, we offer the most respectable and affordable cleaning service. Compared to other companies, our prices fare much better, our employees are rated higher, and our track record proceeds us. Our company runs thorough background checks on all of our employees who are also bonded and insured. Your home and your belongings will be safe with our team members, leaving you with nothing to worry about.
We provide specific requested services to clients who have asked even if those requests are not listed on our home page. Our business can provide weekly, biweekly, monthly, or bi-monthly services! For more questions or concerns about what we can do for you, simply ask!
Cleaning Services Just for You
Services We Provide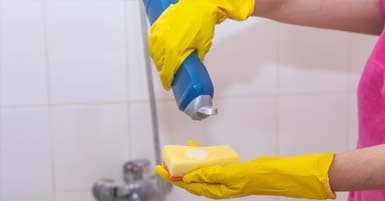 Our team members come prepared to clean and disinfect your personal and guest restrooms. We will clean:
tile walls

bathtubs

showers
We will scrub:
tile grout

clean show doors

doors

frames.
If there are special requests for your bathrooms, please let us know. We will only use products that you and your family are comfortable with.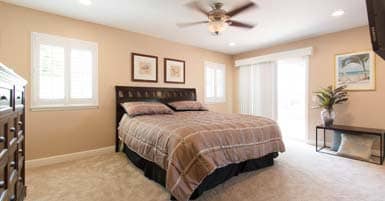 We understand that the area where you sleep is a sacred spot and we will take specific requests if you have any for us! Our professionals' will certainly clean:
flat areas like dressers and shelves to ensure dust is removed

doors

frames

windowsills

knickknacks
If you wish to have your sheets to be cleaned it is important to put that request in.
The areas that are used when your family gathers or when guests come over tend to accumulate more dust and debris than the other rooms in your home. As a professional cleaning service, we understand this, and we strive to ensure your living areas are meticulously cleaned. We will clean and wipe down:
ceiling fans

lamp shades

floors

staircases

flat areas

and more!
More Services Just for You
Simply give us a call to get started!
In most homes, the kitchen is where the heart is, and we know how important it is to keep this area clean and disinfected! Using cleaners that you and your family are comfortable with, we will clean:
countertops

drip pans or glass tops

fronts of appliances

general dusting

microwave wiping

and more!
We understand, especially for our clients with small children and pets that it can be a challenge to keep floors clean! Our services can be extended to ensuring your floors are well groomed as well. If you desire a clean surface but you have specific preferences about mopping or sweeping, please let us know so we can best accommodate you and your needs. We will clean:
carpets

stone

tile

hardwood
We understand that many of our clients have closed in patios and porches that are also part of the home. This is something that needs to be mentioned to our team to ensure the area is properly taken care of. We will ensure that your outdoor space is:
wiped down

dusted

swept

cleaned up
Looking for more information on our services?
Head over to our home page or give our customer service team a call!
House Cleaning San Francisco Services
Our Services Are Made for You
Don't wait, it is easy to simply call now.
We understand that allowing someone into your home is a very vulnerable and sometimes frightening decision for people and families. We want you to know that all of our professionals are thoroughly interviewed, investigated, insured, and bonded before they enter your home. Our training is rigorous and demanding because we want to ensure that you are always safe with our company.
We offer carpet cleaning to those who need deep cleans and deep home cleanings. Our team is suited to help remove stains, debris, and dirt caused and brought in my animals and/or small children.
Because we understand that some of our clients either have small children or have sensitivities themselves, we can accommodate your cleaning product preferences to ensure your health and well-being are being put first.
It is important to always remember, if you don't see an answer to your question on our page, simply give our team a call and we can answer more questions in better detail.